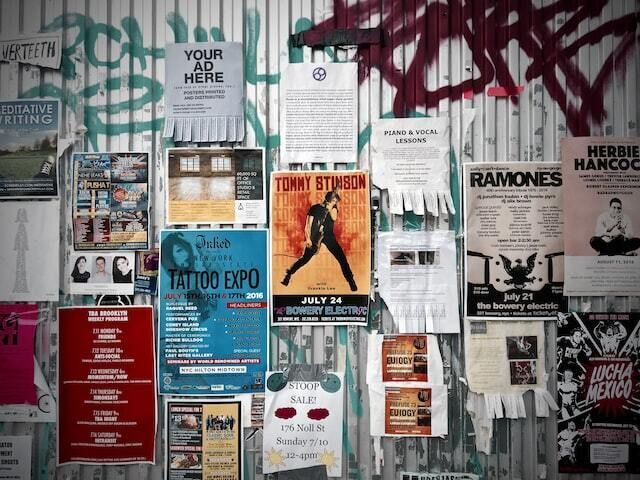 Here you'll find answers to common questions our clients ask. Start by selecting one of the links below. If you don't see what you need – call or contact us online.
How should I save my print-ready design files?

SUPPORTED FILE FORMATS FOR PRINTING
• PDF
• High Resolution JPEG
• High Resolution PNG
• PACKAGED Adobe Creative Suite Files (InDesign, Illustrator, Photoshop)

If using Microsoft Publisher, Word or other design programs, please save file a PDF before sending to us for print.

What is "bleed" in printing terms?

In order to ensure ink coverage is edge to edge, we ask that you send your files with bleed.

Bleed is extra color that extends beyond the final size of your print. For example, if your final size is 8" x 10", your submitted image should be 8.25" x 10.25".

Please make sure no important information extends into the bleed area because this area will be cut off during finishing stages.

At what resolution should I save my photos and graphics?

Resolution should be set to 300 PPI (pixels per inch) or higher.

Pictures and graphics pulled from the internet are often low resolution, typically 72 dpi or 96 dpi. Avoid these graphics, as they will appear pixilated and blocky when printed.

You CAN NOT take a low resolution image and make it a high resolution image. Re-saving in a different program or format will not resolve this issue.

What are "vector" images and "raster" images?

There are 2 ways to create a file: Vector and Raster.

Vector is an image created from lines and shapes, such as a drawing or cartoon. When you enlarge a vector graphic, the math formulas stay the same, rendering the same visual graphic no matter the size. Vector graphics can be scaled to any size without losing quality. Common file formats for vector are EPS and AI files.

Raster is an image created from many small dots (pixels) that make up the entire image. Raster images CANNOT be enlarged without losing quality. Common file formats for raster are JPEG and PNG files.

What is a proof and why is it important that I look at it?

In printing terms, a proof is a one-off copy of your document after all modifications and printing setup processes have been completed. We typically offer digital PDF proofs of the final product that will go to print.

Proofing is your last and best opportunity to make sure that the print job comes out the way you want. By carefully inspecting the proof, you can help us assure an accurate, flawless delivery of your print job on the first run.

It is the customer's responsibility yo ensure that the proof is correct in all areas. For digital proofs, we suggest to review proofs on a computer monitor rather than a phone to avoid any display issues. All colors displayed on any screen may look different once printed due to individual monitor or screen color settings.

Your final approval of a proof constitutes acceptance of full responsibility for all errors and omissions. Quality Impressions Print & Design will not accept liability for errors overlooked at this stage of proofing. Any changes from your previously approved copy will be charged extra according to both time and materials.

What is the Pantone Matching System?

The Pantone Matching System (PMS) is a color reproduction standard in which colors all across the spectrum are each identified by a unique, independent number. The use of PMS allows us to precisely match colors and maintain color consistency throughout the printing process.

Why do the printed colors look different from the colors on my screen?

In short, printers and monitors produce colors in different ways.

Monitors use the RGB (red, green, blue) color model, which usually supports a wider spectrum of colors. Printers use the CMYK (cyan, magenta, yellow, black) color model, which can reproduce most—but not all—of the colors in the RGB color model. Depending on the equipment used, CMYK generally matches 85–90% of the colors in the RGB model.

When a color is selected from the RGB model that is out of the range of the CMYK model, the application chooses what it thinks is the closest color that will match. Programs like Adobe Photoshop will allow you to choose which color will be replaced. Others may not.

Once I submit the documents, how long will it take to finish my job?

We always strive to provide an accurate estimate of the turnaround time for each job we do. Turnaround depends on a number of factors, including print specs and quantity. Typically we ask for 3-5 business days to complete a job. However, we'll always work with you to find ways to complete your project when you need it.