Don't Just Take Our Word For It...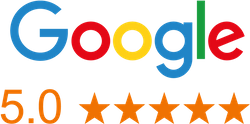 I have been dealing with QUALITY IMPRESSIONS for many years! They are the best printer I have used in my 43 years in business. High quality work and personal service at great prices! They have it all! 
—Bob F.
Over the years on a consistent basis, I found QUALITY IMPRESSIONS reliable, imaginative, and extremely responsive to serve the needs of organizations. Their staff is also creative in developing impactful communications that turns heads. Bravo to QUALITY IMPRESSIONS – affordable, effective, and on time! 
— John D.
QUALITY IMPRESSIONS is half the price of our online supplier. I will be ordering all my post cards through them from now on. 
— Natalie A.
 QUALITY IMPRESSIONS does quality work from design to production. The attention to detail and concern about client satisfaction is second to none. We would never consider going anywhere else for our printing.
— Gina G.
I enjoy working with the staff of QUALITY IMPRESSIONS. They are always ready to help with my last minute projects . No doubt one of the best in Northwest Indiana.
– Manuel C. 
 Our company has been working with QUALITY IMPRESSIONS since 2011. It's great having the feeling of doing business with friends, family even, who care just as much about your product, your business, and you as you do. QIP is willing to work with you and within your budget. If all our vendor experiences were like QIP, could you call that heaven?"
– Jená B.
 QUALITY IMPRESSIONS has really delivered for us. We rebranded our company and made all new marketing pieces for our lines of business. We gave QIP minimal direction in regards to specifics and they designed beautiful, brand-consistent pieces for us. They are creative, budget friendly and deliver on time. We use them for all of our marketing and advertising work now.
– George K.
We LOVE doing business with QUALITY IMPRESSIONS! We have asked them to do big jobs, small jobs, last minute jobs for us and they have fulfilled our needs every time. They make amazing business cards in a timely fashion, flyers, and colorful brochures. I would recommend QUALITY IMPRESSIONS to anyone.
– Rachelle R.