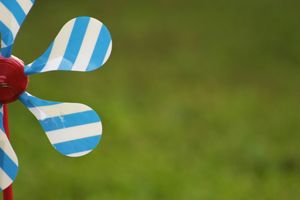 Here at Quality Impressions Printing, we love what we do. The passion we have for our work enables us to take ownership of our clients' projects. We constantly strive to deliver the highest-quality products possible.
There is no greater satisfaction than delivering a finished product that helps a client reach their goals and objectives. To learn more about our approach to customer service, follow the provided links for more information.
Our Mission And Promise To You
Everything we do,
every decision we make,
and everything we change
will be for this purpose:
- To improve service for our customers
- To make the company more profitable
- Improve the standard of living of our employees.
Guiding Principles
Founded in 1979 by Doug Tuft...
10 Reasons to Choose Quality Impressions Printing:
1. Quality Impressions Printing is not a franchise but locally owned.
All of our sales revenue remains in the local company and all of our business decisions are formulated under the same roof our operations take place.
2. Quality Plus.
There is no replacement value for the trust you place in us to produce your printing perfect and on time. We deliver!
3. Our dependable service is second to none.
Put us to the test. You can count on us because "We Press for Excellence."
4. Charge accounts for business and professional organizations.
Just ask for a credit application. We're delighted to have new customers.
5. Outstanding employees.
When you get right down to it, it's our people who make the difference. People who know their equipment, people who get involved. People who care about the quality of work they do. Meet our people.
6. Award-winning quality.
Quality Impressions Printing clearly demonstrates that our measure of quality is our constantly growing number of satisfied customers.
7. High speed and color copies.
Our state of the art Xerox eqiupment allows us to turn around even the difficult copy deadline. Our goal is to provide your business with the highest quality copies at rock bottom prices.
8. Well equipped.
Our formula is a combination of the newest in equipment and technology plus a staff of dedicated professionals to handle your work.
9. We're a winner!
Hundreds of local business and professional organizations have selected Impressions Printing to be their partner because our commitment goes much deeper than putting ink on paper.
10. Environmentally conscious.
We recycled paper with the highest contents of post consumer waste. Our scrap paper and cardboard boxes are recycled and reused.
Quality Impressions Printing and Copy Service, Inc. has built a highly visible posture in Northwest Indiana by filling more than print orders. What we fill is a demand for full service attention to your printing needs and a demand for quality and value that is too often lacking in today's high speed world.
We'd like to be your printer !